Make Your Event Unforgettable with 360BrightMedia's Virtual Reality Rentals
At 360BrightMedia, we believe that everyone should have access to the latest and premium VR equipment and games, which is why we offer VR rentals in Mumbai. As the leading provider of VR rentals in the city, we feature a vast range of cutting-edge VR equipment and highly-immersive VR games for our patrons to enjoy.
Oculus Rift
A lightweight headset that disappears along with the reality once you put it on. The headset's integrated audio facilitates VR's immersive environment. It is paired with Oculus Touch controllers, that refine a gamer's moves into the VR and two sensors that translate the gamer's movement to the VR.
Oculus Go
Oculus Go's innovative lenses are brought to life with optimized 3D graphics and crystal-clear optics. The ergonomic design of the headset created with injection foam molding and breathable fabrics promotes VR's immersive experience. Its built-in spatial audio drivers negates the need for headphones.
Oculus Quest 2
Oculus Quest 2, rebranded as Meta Quest 2, features improved touch controllers with additional stability. The head strap holding the device in place is made from lightweight and soft materials. Switching to Oculus Quest 2 gives you a higher refresh rate, fast-switch LCD display, 3D positional Audio, and epic VR experiences.
Oculus Quest
Oculus Quest, a lightweight VR headset, offers the wearer an optimized refresh rate and is conveniently equipped with two headphone jacks. Shifting the focus of the tethered headsets, this standalone VR headset, adds a higher level of immersion. The ergonomic design offers users 6DOF, six degrees of freedom to explore and interact with their virtual environment.
HTC Vive
HTC Vive's headset features ey relief adjustments, front-facing camera, interchangeable inserts, and adjustable straps. The exclusively designed VR controllers provide realistic VR gestures and HD feedback. Additionally, the base stations cover a 360-degree area.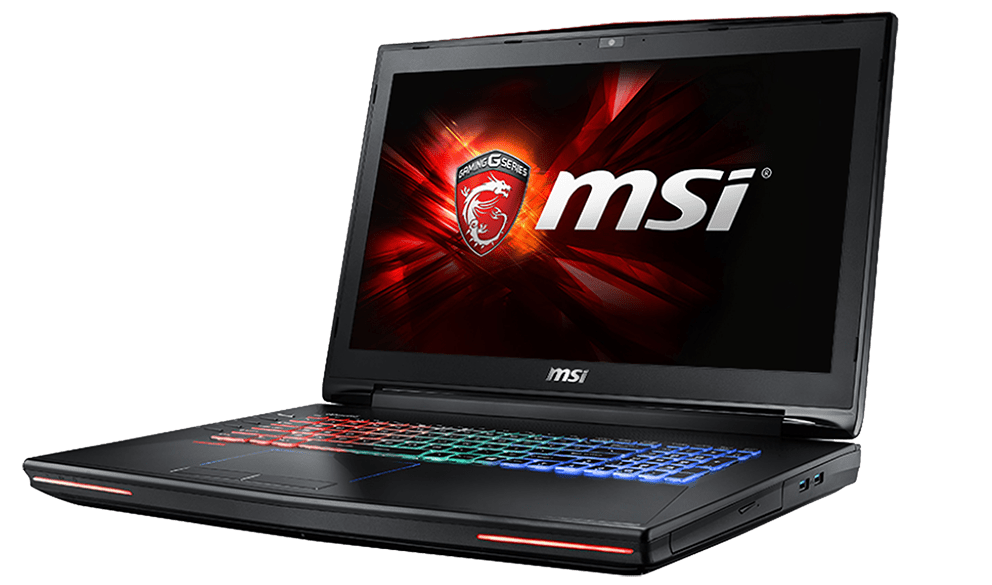 High End Laptop (VR Supportive)
VR Headsets such as Oculus Rift and HTC Vive will not work with a regular PC. They require high power laptops that effectively depict VR. The deciding factor is usually the Graphic Chip. Both the headsets require Graphic chips equivalent to AMD Radeon™ R9 290 or NVIDIA GeForce® GTX 970 or better for a fully immersive VR Experience.
Vive + TP Cast
With the TPCAST Wireless adaptor, users of HTC Vive can upgrade their headset to make it work wirelessly. With a 2K transmission resolution and 6 hours battery backup, a gamer can have an uninterrupted gaming marathon. Gamers can move around effortlessly without the data cable restricting their movements, providing a seamless VR experience.
Vive Trackers
While a Vive headset may take a gamer into different VR worlds, the Vive Trackers are the ones that allow a gamer to bring an object. Attaching a Vive Tracker to a real-world object allows a gamer to use that object in those Virtual Reality Worlds.
Badminton Racket Tracker
Badminton Racket Tracker design adds to the immersive nature of VR. The feel of the Badminton Racket Tracker in hand combined with real-time tracking and detailed analytics helps a gamer identify their errors and fix them.
Tennis Racket Tracker
Tennis Racket Tracker enriches the gaming experience by transmitting gamer's real-live racket movements in the VR. It also analyzes a gamer's moves and provides insights for improvement. The Tennis Racket could be treated as a training coach.
Xbox Kinect Sensor
Transform a video display with Xbox's Kinect sensor that offers a complete 3D motion Capture experience. It also features an RGB Camera, microphone array, and depth sensor. These facilitate the device's facial and voice recognition capabilities, which ultimately help identify individual users. Its improved and wider field of vision can detect a user 3 feet away from the sensor and can track 6 users at once.
Portable sound with mic
Pylepro's Portable PA and Microphone System features a powerful built-in rechargeable battery, portable karaoke speaker system, and UHF wireless Microphone. The compact device offers users a high level of control with echo, bass and Treble settings. Users can connect a pen drive and an SD card reader through the input cable.
Agility Master/Batak Pro
Perfect for corporate events or weddings, these games provide endless fun for all ages. Agility Master tests your swiftness and reaction time, with random lights popping out from the device and the buzzer needing to be pressed accordingly. Take your brand activation to the next level with Agility Master and create unforgettable memories at your event.
RFID Registration
Revolutionize your event experience with RFID technology. From faster entry to cashless payments, RFID bands enhance engagement and convenience for attendees. Say goodbye to long lines and hello to richer data and more engaged sponsors.
Immersive VR Games and Equipment Rentals in Mumbai
We understand the value of partnering with the industry's best minds to build impactful, immersive, and entertaining VR games. That's why our vast collection of VR games includes the rendition of the most popular sports activities, such as football, cricket, and boxing. Equipped with powerful sensors, gamers can don their VR boxing gloves and step into the virtual boxing arena, making them feel like they're really in the ring.
Our flexible VR equipment rental plans are designed to cater to the needs of businesses and individuals alike, enabling them to own virtual reality gear without worrying about the time-consuming and costly maintenance of such equipment. Our rentals include VR headsets with sensors, VR-compatible laptops, gaming racket trackers, and more.
When you rent our VR headsets, you automatically gain complete access to the plethora of VR games and applications available for free. Whether you're looking for an educational or purely entertaining experience, our VR rentals in Mumbai can cater to your needs. With our top-notch VR equipment and games, you're sure to have an unforgettable virtual reality experience in Mumbai.
AR-VR Games On Rent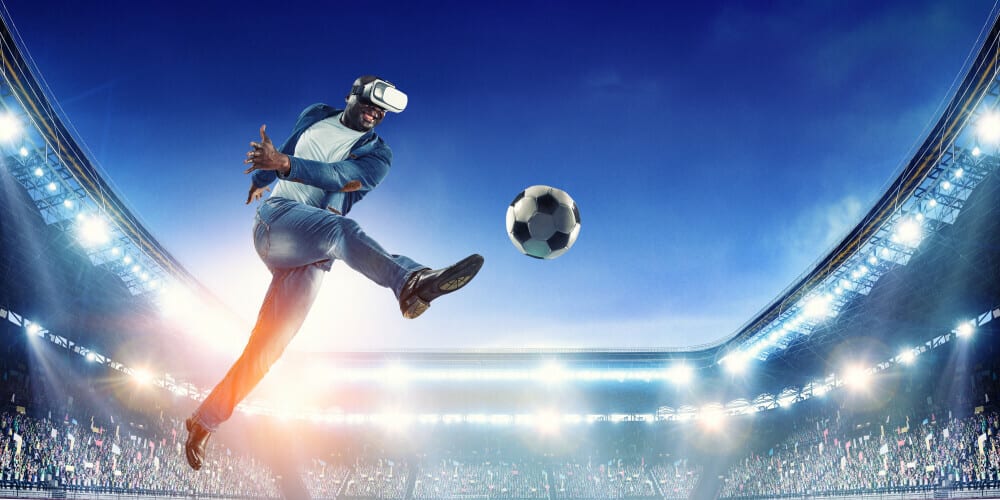 Virtual Reality Football
VR Roller Coaster
Digital Sling Shot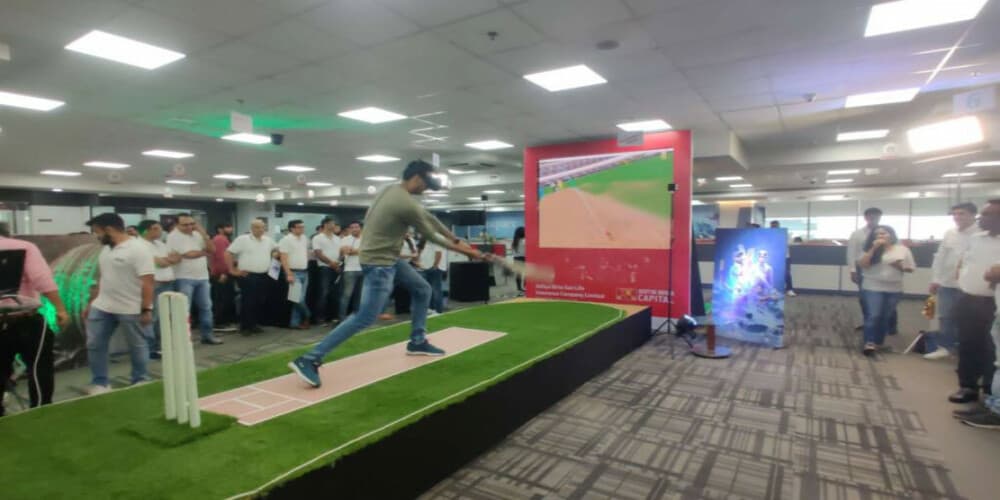 Virtual Reality Cricket
VR Hot Air Balloon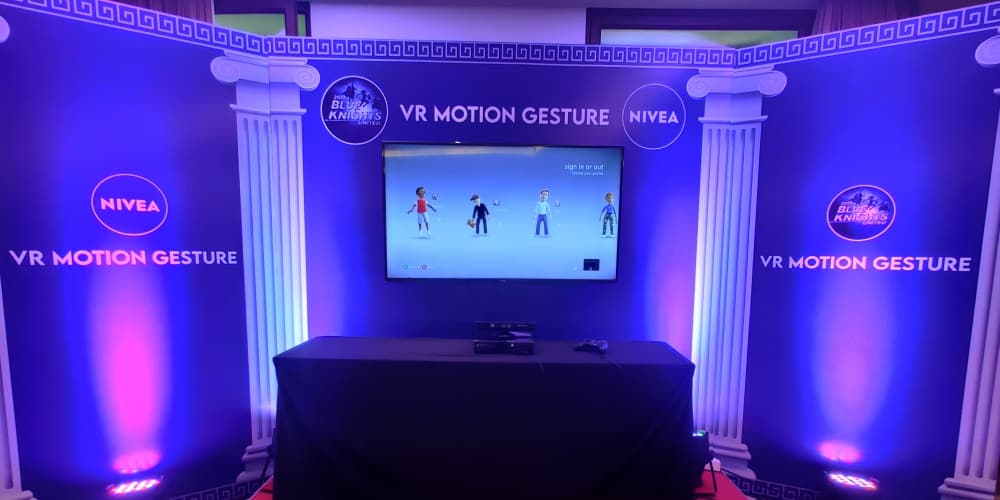 Beat Saber
Virtual Reality Boxing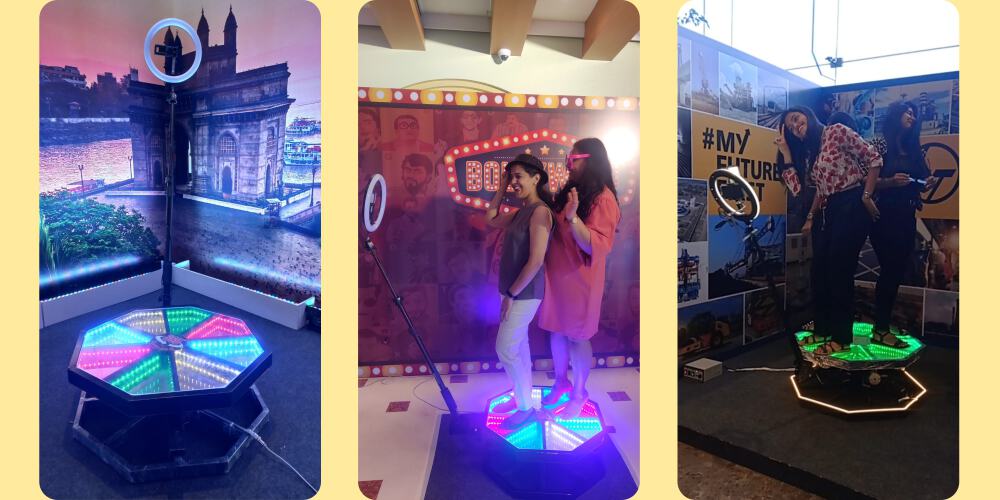 360 Photobooth
VR Plank
Why should you get VR rentals In Mumbai from 360 Bright Media?
Cutting-edge Technology: As promised, 360 Bright Media adheres to the industry's best practices and offers the latest and top-notch VR equipment for rent. Our VR Games were created using the latest VR technologies and are compatible with the latest Virtual Reality equipment.
Uncompromising Quality:  All our VR gears come from the industry's best and most authentic brands. Our curated VR rental equipment lists include highly-recommended VR gear. Our VR games available for rent are built and regularly updated by our talented team of VR developers.
Entice your customers and clients by arranging a fun and engaging event powered by our VR rentals. Take them on a journey to another world or let them play a friendly sports game to liven their day.  With 360BrightMedia, you'll receive only the finest of technology in both equipment and games. Transform your boardroom into a VR play area and plan a fun adventure for your team by booking your very first VR rentals in Mumbai.