Don't worry, Virtual Events Take Care!
It allows connections from anywhere in the world.
A virtual event is an online event that involves people interacting in a virtual environment on the web, rather than meeting in a physical location. Virtual events are multi-session online events that often feature webinars and webcasts. They are highly interactive, looking, and feeling a lot like their physical counterparts.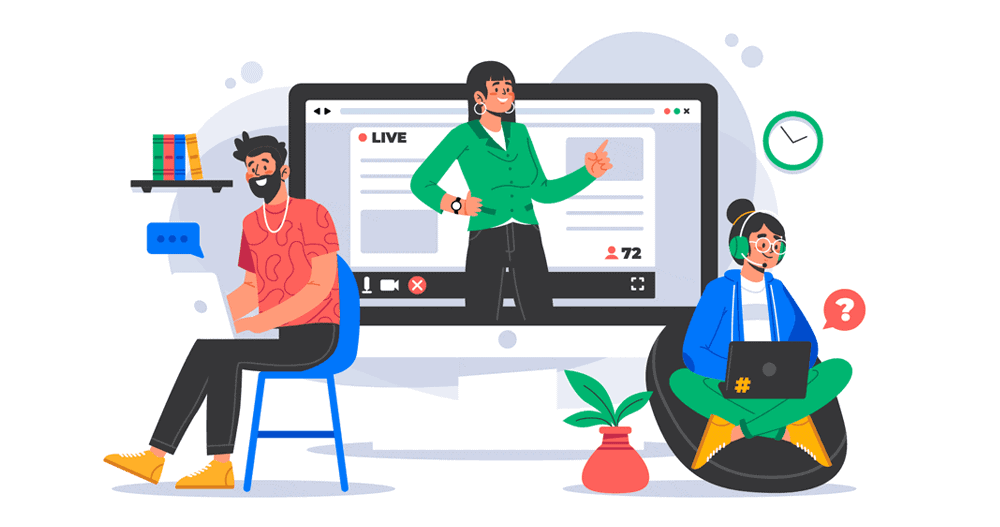 How do Virtual Events Work?
In short, a virtual event (we also call them an iVent) replicates a 'physical' location-based event, but online. It allows you to host a global conference, trade show, product launch, or recruitment fair from the comfort of your home or office, using only a laptop or mobile and an internet connection.
Virtual Gathering
A virtual meeting is when people around the world, regardless of their location, use video, audio, and text to link up online. Virtual meetings allow people to share information and data in real-time without being physically located together.
Benefits of Virtual Meetings
Online meetings are more cost-effective compared to physical meetings.
It allows connections from anywhere in the world.
Virtual meetings allow the sharing of a broad variety of information
in real-time with all participants.
Increased opportunities.
Increased productivity and efficiency.
Virtual Events Services:
Conferences/ webinar – live broadcast
Online exhibitions
Augmented reality/ Virtual Reality
online quiz
Product launches
Multiplayer Mobile Games